artículos, escritos y demás piezas perfectamente obviables perpetradas por Javier Armentia (@javierarmentia por algunas redes)
Mastodon


Este obra está bajo una licencia de Creative Commons Reconocimiento-NoComercial-CompartirIgual 3.0 España.
Para contactar con el autor:
Archivos
desde el 24 de enero de 2002

<
Septiembre 2023
Lu
Ma
Mi
Ju
Vi
Sa
Do
1
2
3
4
5
6
7
8
9
10
11
12
13
14
15
16
17
18
19
20
21
22
23
24
25
26
27
28
29
30
Inicio
>
Historias
> Efecto Hawthorne (@NoticiasNavarra #MILENIO)
2015-05-24
)
La columna MILENIO del Diario de Noticias del pasado 11 de mayo de 2015 se quedó sin entrar por la pecera. Así que ahora que me he acordado la coloco.
En los años 20 se realizaron una serie de experimentos en diversas áreas de producción de una gran empresa eléctrica cerca de Chicago. Los psicólogos intentaban ver si realizando diversas modificaciones en las características de un puesto de trabajo podían mejorar la productividad. Por ejemplo, aumentar o disminuir la iluminación, la temperatura y otros factores ambientales; en otros experimentos seleccionaban algunos trabajadores para ofrecerles un entorno diferenciado; cambiaban las pausas permitidas, los incentivos económicos... Normalmente se suele presentar este estudio como muestra de que la productividad aumentaba cuando se ofrecían cambios a los trabajadores, pero independientemente del cambio: más luz mejoraba a corto plazo el resultado, pero también pasaba con menos luz. La interpretación habitual es que simplemente por participar en un estudio, por sentirse en cierto modo atendido u objeto de interés, la motivación mejora y todos somos mejores o sacamos lo mejor de dentro. La motivación, parecen decirnos con este efecto, es simplemente que nos hagan un poco de caso.
Lo de la campaña electoral parece similar: ahora se preocupan por nosotros y, dóciles y felices, votamos productivamente. Lo que pasa es que el efecto no funciona de manera tan sencilla, ni siquiera está claro que la productividad no variara en Hawthorne por otros factores que simplemente pasaban por ahí. Tampoco fueron mejoras durareras, y ni siquiera en aquella empresa eléctrica la productividad o la paz social fueron mejores que en otras, porque llegó la crisis económica y allí pasó como en todos los sitios. O sea, lo de siempre: que por más que nos queramos motivar, los dueños del cotarro van a lo suyo. Ya lo dijo aquel gran filósofo (o político populista, a veces es difícil distinguirlos), los experimentos, con gaseosa. Aquí los siguen haciendo con nuestros votos y el gobierno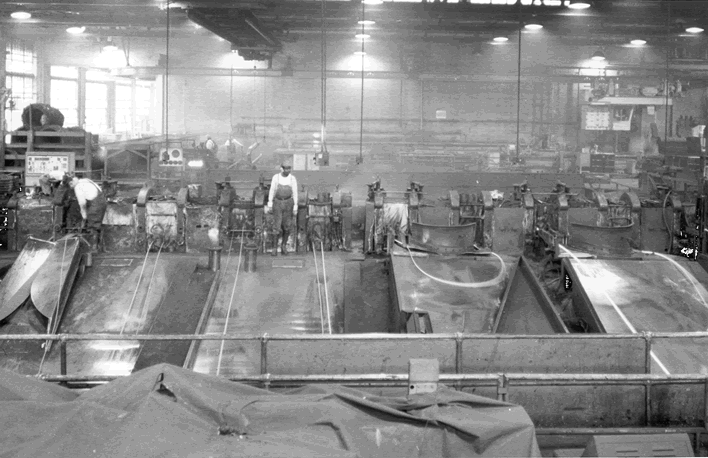 PS
Personalmente, como suele pasar con muchos de estos pretendidos "efectos", siento que hay más ideología que ciencia en la presentación del mismo, y que se usa para colar lo que se venía a vender. Diferentes estudios posteriores no lograron demostrar que el efecto Hawthorne estuviera ni siquiera bien atestado en los estudios originales, ni de que fueran otras variables las responsables de los cambios (siempre, como comentaba en el artículo, cortos en el tiempo). Como en muchos otros casos, proporciona un conveniente cajón de sastre para decir tanto algo como su contrario. Y, habitualmente, hasta en los libros de texto de psicología del trabajo se suele presentar de forma cuando menos sesgada. No es casual.
Ref.:
"The Hawthorne effect: A reconsideration of the methodological artifact"
, Adair, John G.,
Journal of Applied Psychology, Vol 69(2), May 1984, 334-345
"Bricks without clay: On urban myths in occupational health psychology"
, Taris, Toon W.,
Work & Stress: An International Journal of Work, Health & Organisations, Volume 20, Issue 2, 2006
2015-05-24 00:03 Enlace
Referencias (TrackBacks)
URL de trackback de esta historia http://javarm.blogalia.com//trackbacks/75622
Comentarios
portada | subir